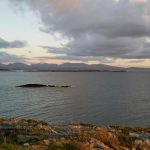 Very pretty and sheltered beach for a BBQ with friends. Departing Beaumaris at 11.15 Saturday and hopefully join with anyone from Menai Bridge and Victoria Dock on the way.
As always please post your intentions here or on the Facebook Event.
We have no OOD for this trip so please let me know if your able to help.
Marie