---
Welcome to our website. You will find lots of useful information about the yacht club and sailing resources for our local waters. We are based in Beaumaris,  Anglesey, North Wales.
We hope to publish our list of Events for 2021 soon - if circumstances allow....
Meanwhile, please see here for details of Derek Lumb's Zoom Presentation:
An Introduction to Cruising the West Coast of Scotland
- Mull of Kintyre to Ardnamurchan Point
- Thursday 25th of February at 19.00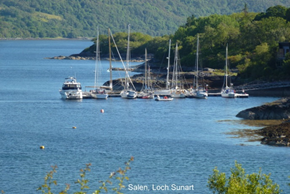 ** COVID-19 update. Please see under 'Events' for latest information on access to club. **
Where to find us

OUR YOUTUBE CHANNEL
[embedyt] https://www.youtube.com/embed?listType=playlist&list=UU3i_kPO64-H5KpLHfjXCJgg&layout=gallery[/embedyt]
NEWSLETTERS
The club publishes a quarterly newsletter - Venturers Newsletters
PBO News Feeds -
How to troubleshoot an outboard engine – video guide

by

Practical Boat Owner

on 15th April 2021 at 8:12 am

Small four-stroke outboard engines are pretty simple. Max McHugh of Marine Matters explains how to fix the most common problems, from gummed-up carburettors to broken thermostats.This is our guide to basic outboard troubleshooting for a small petrol four-stroke engine. If you've got a problem with …Continue reading »

Antifouling: Everything you need to know

by

Practical Boat Owner

on 13th April 2021 at 2:02 pm

Our all-inclusive guide to preparing for, choosing and using antifouling paintsAntifouling A-Z - everything you need to know from Practical Boat OwnerHere's PBO's guide to preparing for, choosing and using antifouling paints
CONTACT US
Complete and submit the below form.