The North West Venturers Yacht Club was founded over 50 years ago. It has always been a 'family' club - more interested in BBQ's on the beach at the end of a day's cruise than Kevlar sails and protest flags.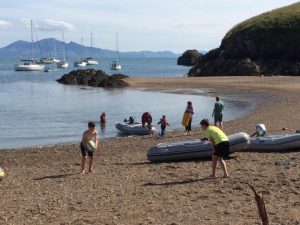 Want To Join Us, Crew With Us, Contact Us?
Our constitutional aims talk about fostering good seamanship, training members (both newcomers to the sport and those who know that there is always something to learn) and 'sailing in company'. Most weekends during the season the Programme includes a cruise - often with a party at the destination for kids of all ages. Longer cruises give members the opportunity to cruise in company to unfamiliar harbours and anchorages. The occasional race is designed more to improve boat handling skills under sail than secure trophies - though we do have a few of those!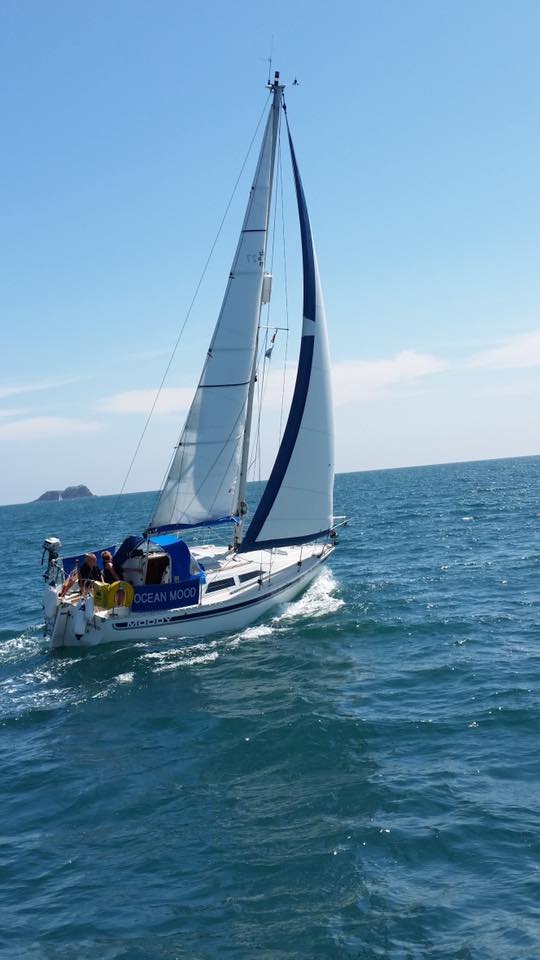 The Club is like most Clubs - we have a committee comprising the Flag Officers, Club Officers and members. This is supported by a number of sub-committees, each normally headed by an Officer. Between them they arrange all the Club events and have arranged for various sailing goods to be available to club members at reduced prices. The Club has a dinghy store, a newly refurbished galley for any member to use, also refurbished Heads (with showers), lounge overlooking the Menai Strait - and just a small bar, stocked and opened specially for social events.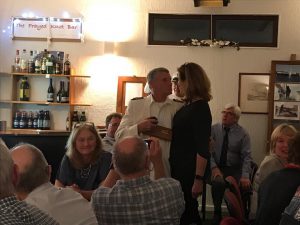 Beaumaris, is only 20 mins. walk away from the clubhouse with many good pubs and a Spar for victualling. We also have an interest in keeping our members active and safety conscious, and so we are a recognised RYA Training Centre.
To find out more about what the club does and where the members are sailing we publish a quarterly newsletter - The Venturer .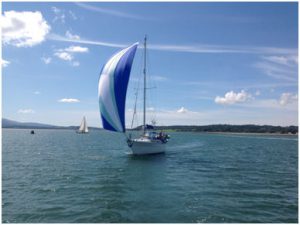 COMMODORES INTRODUCTION
We have around a 100 yachts in our membership in a variety of sizes and located mainly around the bay in Beaumaris and the Menai Straits but also in Conwy, Y Felinheli and Victoria Dock.
Our Aims and Objectives remain the same as when the club was established in 1961 - to promote activity in cruising both locally and afar.
New members are always welcome to come on weekends to gain experience about the locations we visit. We have a full sailing programme each year visiting places around Anglesey, along the Llyn Peninsula, with more extended cruises further afield usually twice a year around the Irish Sea. Website and Email updates will be given to notify members of any changes to the Social and Sailing programmes.
The club house is a smart and useful base with excellent shower and washing facilities, and new for this year a newly refurbished galley. The clubhouse also has a large social room where we have lectures, meetings and social activities.